Weekend Programs
We offer many programs throughout the year. Our weekend programs generally occur on Saturdays from 9:00am-3:00pm.  We also have a few weekend retreats that last from Friday through Sunday.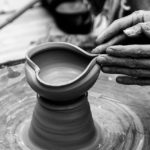 With Lucy Wynkoop, OSB, Renata and Walter Siegl
July 7, 2018
The Priory Spirituality Center
God is the artist of our soul. This retreat will stimulate our creative souls. We will focus on our Potter God, using clay materials. We will meet at The Priory Spirituality Center and drive to Walter and Renata Siegl's clay studio in Shelton. They will aid us with our creations. All of us are artists, […]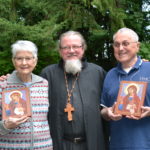 With Fr. Damian Higgins
August 26 - 30, 2018
The Priory Spirituality Center
Fr. Damian will introduce participants to the history, spirituality and techniques of traditional Byzantine Iconography. Each student will be provided with all  the materials and supplies to complete an icon in the egg-tempera method, using all natural pigments and 23K Gold leafing. While no previous art experience is necessary, more accomplished iconographers are welcome.