Images of Peace in Our World Art Show and Sale
St. Placid Priory is pleased to announce it's first annual Art show and sale: Images of Peace in Our World. Twenty area artists will exhibit works that speak to the places, people and situations where peace can be found, revealing beauty, hope and inspiration. Artwork from professional artists and local students will be on display as well as artwork from some of the Sisters of St. Placid. Student Lobby Art Show is free.
The show and sale will be held May 19th, 2017 from 7:00pm to 9:30pm at St. Placid Priory in Lacey, WA. Light refreshments and music will be provided. Tickets are $15.00 for one or 2 for $25.00. A portion of the sales will go to Intercommunity Peace and Justice Center in Seattle, WA.
Tickets are available at Brown Paper Tickets http://bpt.me/2906826 or you can get physical tickets with cash or check at The Priory Spirituality Center. Pay at the door with cash, check, or credit card.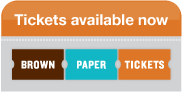 St. Placid Priory is located at 500 College St. NE, Lacey, WA. For more information contact Sister Monika Ellis at the Priory, 360-438-1771.