Jake has studied the contemplative and mystical traditions of world religions for over twenty years. This calling has led him to 30 countries and 48 states, and he shares his inquiry as an author, retreat facilitator, and college professor. Learn more about Jake at www.nomadicdevotion.com
Events with Paul W. Jacob (Jake)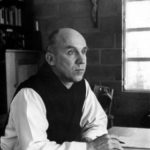 The Way of Thomas Merton
November 23, 2019
Thomas Merton went on a unique spiritual journey, and he left a detailed record of it. We will reflect on various stages of his path and important themes in his writings. Using Thomas Merton as our guide, participants will contemplate where they are currently at on their own spiritual journeys.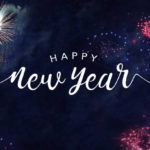 Celebrate the New Year with the Beloved
January 3, 2020
Now that the holiday season has passed, you are invited to celebrate the New Year with the Beloved. Our guides into the depths of our hearts will be Christian mystics like Meister Eckhart, Jan Van Ruusbroec, and Thomas Merton; Sufi poets such as Rumi and Hafez; and Krishna and Arjuna from the Hindu holy book, The Bhagavad Gita. Our time together can create deep community and expand your awareness of world religions.