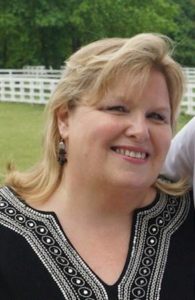 Nickie Lynn is a Spiritual Director who looks for ways to help others find and define the story of their journey back to the One Great Love from which their journey began. She uses everyday tools to help seekers gain a deeper understanding of their spiritual journey.
Events with Nickie Lynn
Making a Personal Labyrinth Prayer Cloth
September 28, 2019
During this one-day workshop, participants will create a small, walk-able, personal-sized labyrinth for use as a prayer cloth or mat. History of the labyrinth and many of its past and contemporary uses will be discussed. There will be time for reflection and sharing. Each participant will receive one 5'x5' canvas hemmed cloth. Some design templates, materials and decorating supplies will be provided.