Good Grief for Widows
With Suzy Petty
March 3 - May 12, 2020
Good Grief is a program designed for recent and not-so-recent widows along with wives of husbands on their final journey to give them the space to share, learn, laugh, pray and play together.  Good Grief Founder Suzy Petty will facilitate the weekly sessions, and will also provide a copy of Miriam Neff's book From One Widow to Another to each participant (cost of the book is included in the program cost).
The group will meet on 3/3, 3/10, 3/17, 3/24, 3/31, 4/14, 4/21, 4/28, 5/5 and 5/12.
Click here for more information.
Facilitator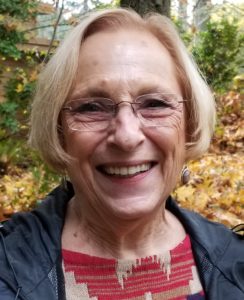 Suzy Petty
Suzy Petty is the founder of Good Grief, a program designed to provide emotional and spiritual encouragement to widows and wives of husbands on their final journey.  She has a heart for addressing the needs around her including accompanying hospice patients, feeding the homeless, visiting the sick, and leading prayer groups.
Learn more about Suzy Petty