Zoom- More CALM Amidst the Storm
With Sherry Corsiglia
June 4, 2020
Sherry is offering her CALM program in an extended version.  This time is 2 hours, 1 hour longer than her first course, and uses the helpful techniques Sherry thoughtfully presents to help in everyday circumstances whatever anyone is experiencing.
Anxiety, fear, depression, and loneliness are natural responses to the current pandemic and associated isolation.  As we navigate a sea of uncertainty, it is critical to remain CALM.  CALM is a mnemonic designed to anchor peace and hope amidst the current storm surrounding us.   This class will demonstrate how to CENTER on the moment, become AWARE of our response, LET GO of stress and body tension and apply MEDITATION models to create new habit of CALM and serenity amidst any storm.
Facilitator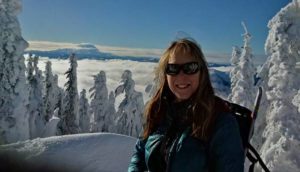 Sherry Corsiglia
Sherry Corsiglia is a Professional Life Work Synergy Coach Sherry who has worked for a Fortune 500 company and taught wellness classes for over 20 years.  She holds a Project Management Masters of Science and an International Relations Bachelors of Science.  Sherry is a published contributor to several Project Management textbooks and enjoys mountaineering, sailing, yoga, meditation, and partnering with clients to achieve healthy life energy management.
Learn more about Sherry Corsiglia