Becoming a Wise Elder
With C. Susan Davis
March 5 - May 14, 2019
During this interactive workshop we will explore a way of living more consciously, more joyfully and more authentically during the Second Half of Life. Through Sage-ingR we uncover the blessings that comprise the rich tapestry of our lives, and we transmit the wisdom of a lifetime of learning to heal and nurture our loved ones, our world, and ourselves.
The workshop is not specific to any religious tradition and will enhance the spiritual maturity of all. Sage-ingR is based on the book: From Age-ing to Sage-ing: A Profound New Vision of Growing Older by Rabbi Zalman Schachter-Shalomi and Ronald Miller.
We will:
Examine the myths of aging and affirm our elder years
Harvest our wisdom and transmit it as a legacy to future generations
Look at the past as a 'life review' and 'life repair' with the wisdom we have now
Understand that forgiveness is a gift we give ourselves
Create peace of mind by doing the work needed to embrace our mortality
Identify ways for elders to serve as mentors and healers in society
Develop our own vision of self as a Wise Elder
Nourish ourselves spiritually, emotionally, mentally, physically and socially
Registration closes on or around January 23, 2019
Facilitator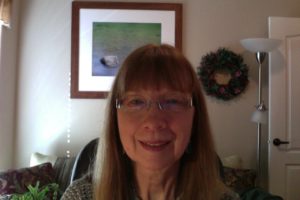 C. Susan Davis
C. Susan Davis is a licensed mental health counselor, a certified sage-ing leader in Sage-ingR International, has a Gerontology certificate from Worcester State College in Massachusetts, an MA in Applied Behavioral Science from Bastyr University in Washington, is a minister in the Seminary of Spiritual Peacemaking, a graduate of the school Terrain of Essence and currently studying to be a practitioner in this school. Susan facilitates lively discussions and uses exercises designed to encourage inner exploration and movement toward Wholeness.
Learn more about C. Susan Davis