Trusting Your Mystical Experiences
With Robin Landsong and John Utter
May 18, 2019
Mystical Experiences come in many forms: a powerful dream that felt more real than life, a vision, a visitation, a Near-Death Experience (NDE), or a moment of grace in nature. Through Singing Medicine, hearing Robin's NDE and meditation, we will help you unpack the meaning, truth, and breadth of your mystical experience.
Facilitator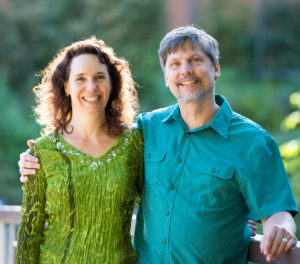 Robin Landsong and John Utter
Robin Aisha Landsong had two Near-Death Experiences at age eight during the Rhodesian War in 1977. This experience opened her into being a visual artist, writer, Health Intuitive, Craniosacral Therapist, and Medicine Singer. www.RobinLandsong.com John Utter is a Certified Life Coach, has trained as an Enlightenment Intensive Master. He is a former recording artist with BMG, and offers Medicine Singing with his wife Robin. His personal involvement and research into mystical experience spans over 25 years.
Learn more about Robin Landsong and John Utter