God the Artist: We the Co-Creators
With Lucy Wynkoop, OSB, Renata and Walter Siegl
July 6, 2019
God is the artist of our soul. This retreat will stimulate our creative souls. We will focus on our Potter God, using clay materials. We will meet at The Priory Spirituality Center and drive to Walter and Renata Siegl's clay studio in Shelton. They will aid us with our creations. All of us are artists, so come to play and pray! The pieces will be glazed by Walter and Renata and you may pick them up at The Priory Spirituality Center after they are glazed.
Please bring a sack lunch.
Facilitator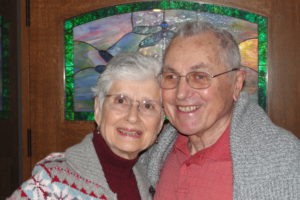 Lucy Wynkoop, OSB, Renata and Walter Siegl
Lucy Wynkoop, OSB, is a retreat director and has received formal art education. Renata Siegl pursues her hobbies of ceramics, water colors and paper cuts (Scherenschnitte) after retirement as a Kindergarten teacher and mother of four children. Her education in Vienna was continued at San Antonio College in Walnut, California. Walter Siegl was a teacher in Vienna, Austria and is a retired Architect, enjoying the endless possibilities of ceramics in the peaceful and serene setting of the Studio. He also took evening classes at San Antonio College.
Learn more about Lucy Wynkoop, OSB, Renata and Walter Siegl