Long-Term Programs
As of March 14, the programs and retreats that we usually offer, except for now the ones farther out on the calendar, have been canceled or postponed due to current coronavirus precautions. We are now offering some retreats and programs via ZOOM–so that you can stay safely at home and still enjoy some of the benefits of retreat.
Click on the retreat name for more information and to register.
Need help with Zoom? Click here for instructions.
Our Long-Term Programs usually run weekly or every other week. They are great formation programs that focus on spiritual growth.
With Sister Lucy Wynkoop and Mary Pandiani
October 1, 2019 - May 31, 2021
The Priory Spirituality Center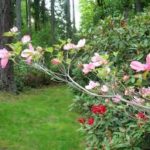 With Oasis Presenters
September 17, 2020 - May 20, 2021